Hi, we've been nominated to for the Liebster Award by The Wishlist: Living http://www.thehomewishlist.blogspot.co.uk/ and as we are two of us, we are going to answer separately. Thank you very much for nominated us, we are very motivated to answer your questions and to pass it to other bloggers. We will answer in Portuguese and English.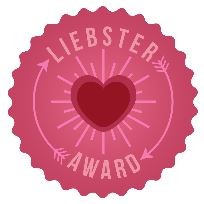 Olá, fomos nomeadas para o Prémio Liebster por The Wishlist: Living http://www.thehomewishlist.blogspot.co.uk/ e como somos duas, vamos responder separadamente. Muito obrigado por nós terem nomeado, estamos muito motivadas para responder às perguntas e passar este desafio a outros bloggers. Vamos responder a todas as perguntas em Português e Inglês.
But first, we will answer one important question: why did we create this blog. This blog is a result of one impulse after an August day at work. Spontaneously, we made that suggestion to ourselves and talked for hours about it. What to write, our name, our image, topics, common interests. Today here we are writing for you, giving you all a little bit of us, hoping you like it and also that you can contribute with your opinion.
Mas primeiro, vamos responder a uma pergunta importante: porque é que criámos este blogue. Este blogue é o resultado de um impulso, num dia de Agosto, a seguir a um dia de trabalho. Espontaneamente, fizemos essa sugestão a nós próprias e falamos sobre o assunto durante horas. O que escrever, o nome, a nossa imagem, os interesses em comum. Hoje aqui estamos a escrever-vos e a dar-vos um bocadinho de nós, na esperança de que gostem e que também possa contribuir com a vossa opinião.
What's the one blog you have to read every day?
Kat: One of my favorites and the first I read is Sonhos de Crepom, a very nice and simple Brazilian blog/Um dos meus favoritos e o primeiro que leio é o blog Sonhos de Crepom, é muito blog brasileiro, simples e muito agradável.
Bel: I Get updated by Bloglovin, Facebook and Instagram. But there are several blogs I check by name Lauren Conrad, Cupcakes and Cashmere, Camila Coelho, A Pipoca mais Doce, Às nove no meu blog e Inês Mocho. 

What are the top 3 places that you've visited?
Kat: The first one is undoubtedly New York and then I loved Rio de Janeiro and Barcelona / A primeiro é sem dúvida Nova Iorque, depois amei o Rio de Janeiro e Barcelona
Bel: New York, Bali, Greece (It's difficult to choose only 3, so Phi Phi, Italy, Mexico, Cuba)

Where would you go on your dream holiday?
Kat: I have a lot of dream destinations, so it's very hard to answer this question. Perhaps a round trip in USA (visiting all the major cities and with a flight to Hawai in the end). / Tenho imensos destinos de sonho, por isso é muito difícil responder a esta pergunta. Talvez uma round trip pelos EUA (com visita a todas as grandes cidades e com um voo para o Havai no fim).
Bel: I would do a trio trip – Australia, Maldives and Florida /Faria um viagem por três sitios de sonho Austrália, Maldivas e Florida.

Savoury or sweet food?
Kat: Both and I like spicy food too / As duas e também gosto de comida picante.
Bel: Between the two I prefer sweets, but I also like Savoury and spicy / De entre os dois prefiro doce, mas também gosto de salgado e picante.
If you could only watch one tv programme for a year, what would it be?
Kat: Is that possible?! Modern Family if the episodes were limitless.
Bel: Modern Family loops. 

Is there a saying or quote that you try to live by?

Kat: "Life is a one-time offer, use it well"
Bel: "Carpe diem". I absolutely, believe in it. 

If you designed your own lipstick, what colour would it be and what would you call it? 
Kat:   It would be a pink nude to wear every day and I would call it "Simple Me"  
Bel: It would be a pearly pink, because it goes with everything and I would call it Sweet Rose or Daily Rose.

What is the one fashion item that you can't live without?
Kat: Black high heels 
Bel: Lipstick of course. If you mean clothes my leather jacket.

Who is your biggest inspiration in life?
Kat:
My parents (I know that this is the cliché but it is also true) /Os meus pais (sei que a resposta cliché, mas é também a verdade)
Bel: Personally, my mother. Professionally, I don't know if is the biggest but there are some personalities that I admire Oprah Winfrey, Angelina Jolie and every person that can take a little of its own time to d something for others. / A nivel pessoal a minhã mãe. Profissionalmente, não sei se são maiores personalidades, mas há algumas que admiro como a Oprah Winfrey ou a Angelina Jolie, bem como todas aquelas pessoas que tiram um bocadinho do seu tempo para ajudar os outros. 

Where do you see yourself in 5 years?
Kat:5 years is a long period to expect things… But I'm sure of one thing, in 5 years I want to be as happy as I am today! / 5 anos é um período de tempo muito longo para formar expectativas... Mas tenho a certeza que em 5 anos quero ser tão feliz como sou hoje!
Bel: Honestly, that's a difficult question. Because as I think every day is a new start, I don't know what I will want tomorrow. But, right now I know that I want to do something that will have a real meaning to somebody and also that can improve human life's. / Honestamente, é uma pergunta dificil. Porque como penso que todos os dias são bons dias para recomeçar, eu não sei como será o amanhã. Mas, neste momento eu sei que queria fazer algo com real significado para as pessoas e que podesse melhorar as suas vidas.
Our questions/As nossas perguntas:

1) Why did you start your blog? / Porque começaste o teu blogue?
2) What is the city of your dreams? / Qual a cidade dos teus sonhos? /
3) What is the first item on your bucket list? / Qual o primeiro item da tua bucket list?
4) What do you always have inside your bag? / O que é que tens sempre dentro da tua mala?
5) If you could take ONE action to change the world, whic h one you choose? / Se pudesses tomar UMA medida para mudar o mundo, qual tomarias?
6) What fashion item do not have and makes you wish for it? / Que artigo de moda não tens e te faz suspirar?
7) If you had to buy all your clothes in one store, what would you pick? / Se tivesses que comprar toda a tua roupa numa loja, qual escolherias?
8) What is your favorite food? / Qual a tua comida preferida?
9) A phrase or book that inspires you? / Uma frase ou livro que te inspire?
10) What would you change in your present life? / O que mudarias na tua vida presente?
Who we challenge/ Quem desafiamos?
http://shopaholics.blogs.sapo.pt/
http://bataebatom.blogs.sapo.pt/
http://avidadesundays.blogs.sapo.pt/
http://whyfutilities.blogs.sapo.pt/
http://saysomethingdaily.blogspot.pt/
http://umafamiliadramatica.blogs.sapo.pt/
http://tambemquisumblog.blogs.sapo.pt/
http://pensamentoss0ltos.blogs.sapo.pt/
http://curlyadereaoblog.blogs.sapo.pt/
http://vidadedesempregada.blogs.sapo.pt/
The Rules:
* you must link back the person who tagged you
* you must answer all of my questions 
* you must come up with ten other questions on your own 
* you must tag 11 other bloggers with under 200 followers 
As Regras:
* Deves por o link da pessoa que te nomeou
* Deves responder a todas as minhas perguntas
* Deves fazer outras dez perguntas por ti próprio
* Deves marcar outros 10 bloggers com menos de 200 seguidores