É o momento alto de todas as semanas de moda e Karl Lagerfeld não deixou por menos: recriou as clássicas brasseries parisienses e apresentou a sua coleção pelo meio das mesas da Brasserie Gabrielle... 
Depois do supermercado e da manifestação as expectativas estavam bem lá em cima. Confesso que não foi o meu cenário preferido, nem teve o mesmo impacto nas redes sociais, mas não deixa de ser engraçado ver o balcão e os empregados de mesa...
It's the highlight of all the fashion weeks and Karl Lagerfeld did not leave for less: recreated the classic Parisian brasseries and presented its collection through the tables of Brasserie Gabrielle ...
After the supermarket and feminist manifestation, the expectations were well up there. I confess that it was not my favorite scene, or had the same impact on the social networks, but it is still funny to see the counter and the waiters ...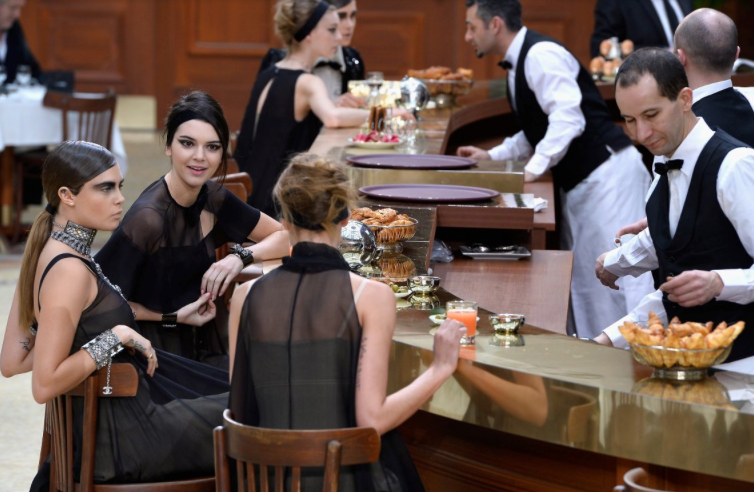 Quanto à coleção é sempre fantástica, rica e muito lady like... Houve muitas sedas, branco e preto, mas também looks bem coloridos para dar alegria à estação mais fria!
As the collection is always fantastic, rich and very lady like... There were many silk, white and black, but also very colorful looks to give joy to the coldest season!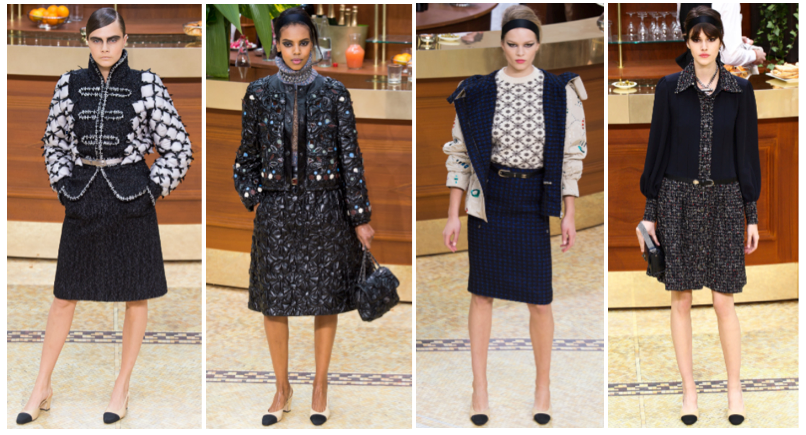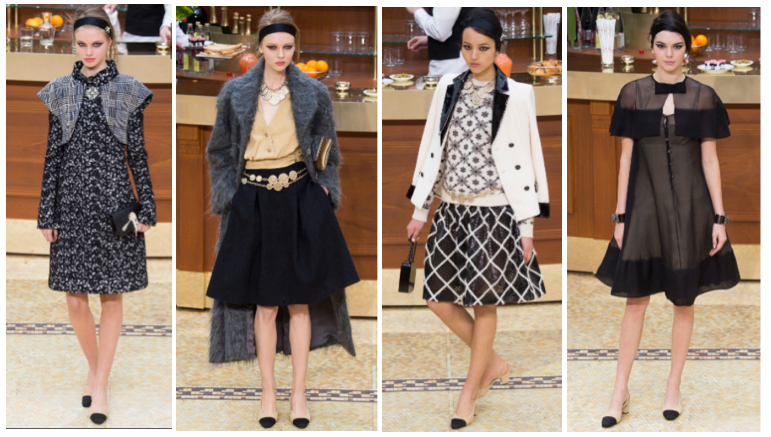 No entanto estas coleções fazem-se mesmo é nos pormenores e se formos a olhar para as carteiras, dá mesmo para morrer de amores!!!
However, the best part is in the details and if we are looking at handbags we will fall in love imediatly!!!

O que acharam deste conceito?!
What did you think of this concept ?!
"This is not café society. It is not ladies who lunch. That is from another era. But it is still a part of French life, real life – to go to the brasserie, to have lunch or dinner. I want to take clothes that people can identify with, the sort of clothes everybody wears, and put them in a different interpretation, a different price point, a different context, so that people see them in a new way."
Karl Lagerfeld
by Kat