BCBG Max Azria
Sempre impecável e um dos meus desfiles favoritos sempre! Nota para as botas over-the-knee fantásticas...
Always spotless and one of my favorite shows of each fashion week! Note to the boots over-the-knee that are just fantastic ...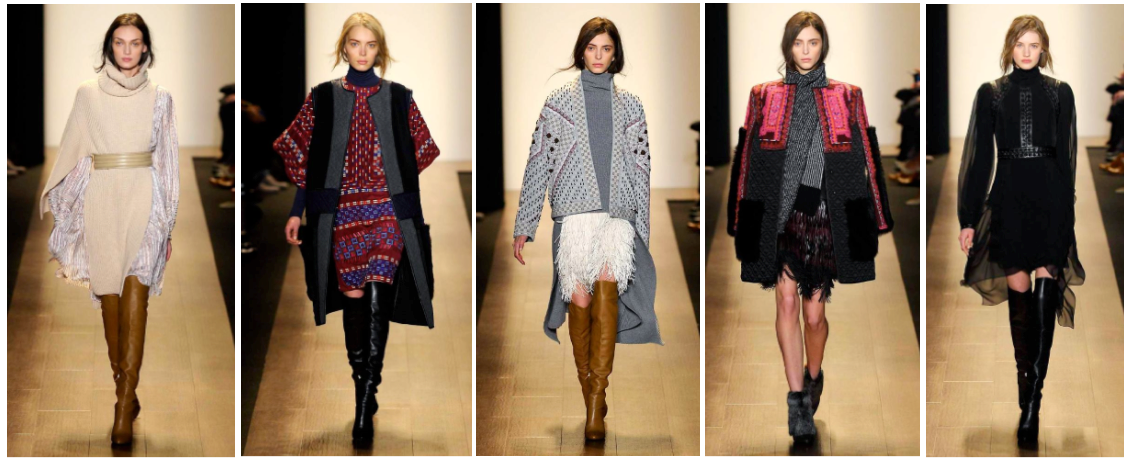 Alexander Wang
Tudo preto, mas só considerei incluir este desfile no post por causa dos cabelos! Mas o que é isto?! Será que devemos começar a não lavar o cabelo?!
All black, but I only considered include this in the post because of the hair! What is this ?! Should we stop washing our hair?!

Hervé Léger
Mais um daqueles que não desilude! O estilo é sempre o mesmo, mas nós gostamos...
One of those that doesn't disappoint! The style is always the same, but we like it...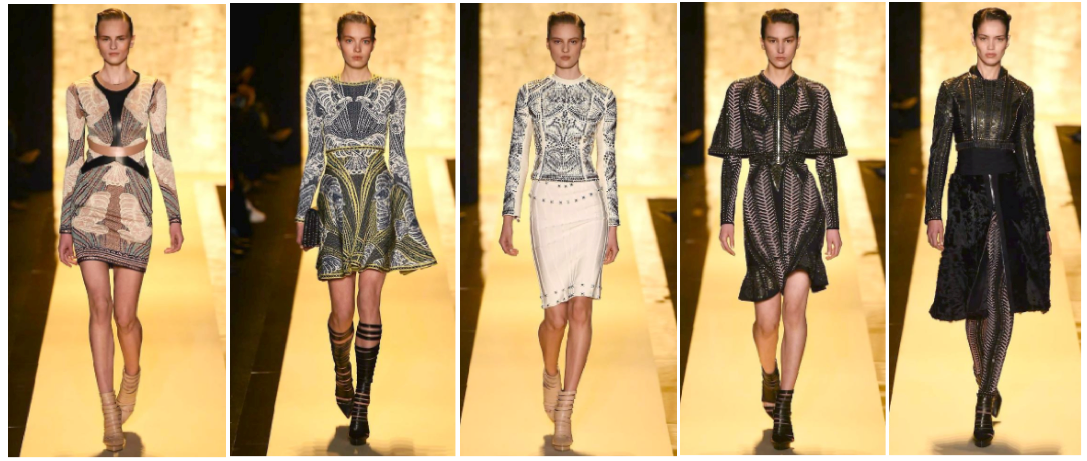 DKNY
Gostei também imenso. Alfaiataria, mas com cor! Podia comprar algumas peças que iam ficar lindamente para levar para o trabalho...
Also enjoyed a lot. Tailoring, but with color! Could buy a few pieces because they will be perfect for the office...

Victoria Beckham
Cada vez mais a afirmar-se como estilista, Victoria Beckham apresenta sempre coleções com muita classe, que ficariam bem em qualquer mulher...
Victoria Beckham is increasingly asserting itself as a fashion designer. Her collections has a lot of class, that would be good on any woman...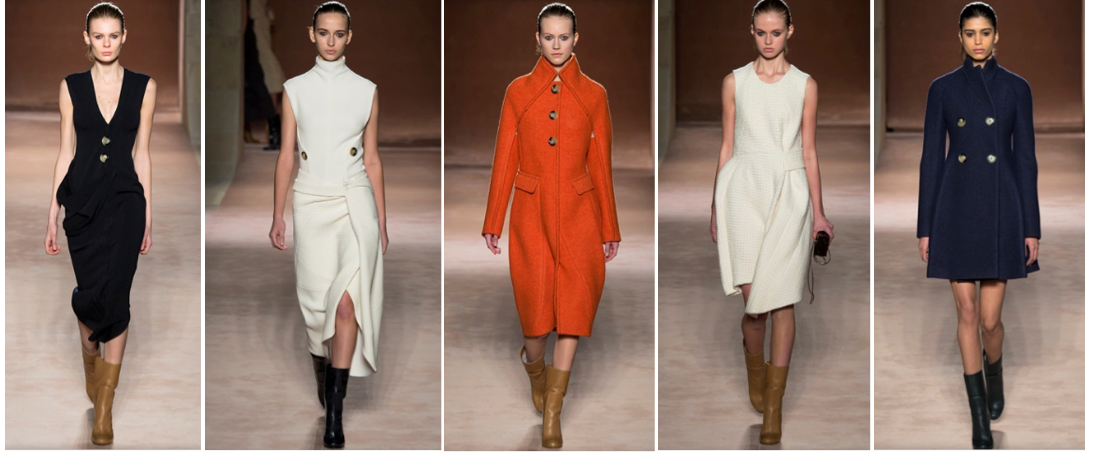 Prabal Gurung
Top! Os casacos são qualquer coisa, as roupas também têm imenso nível e isto sim é ready-to-wear.
Top! The coats are simply amazing, the clothes also have a lot of class and this is really a ready-to-wear collection.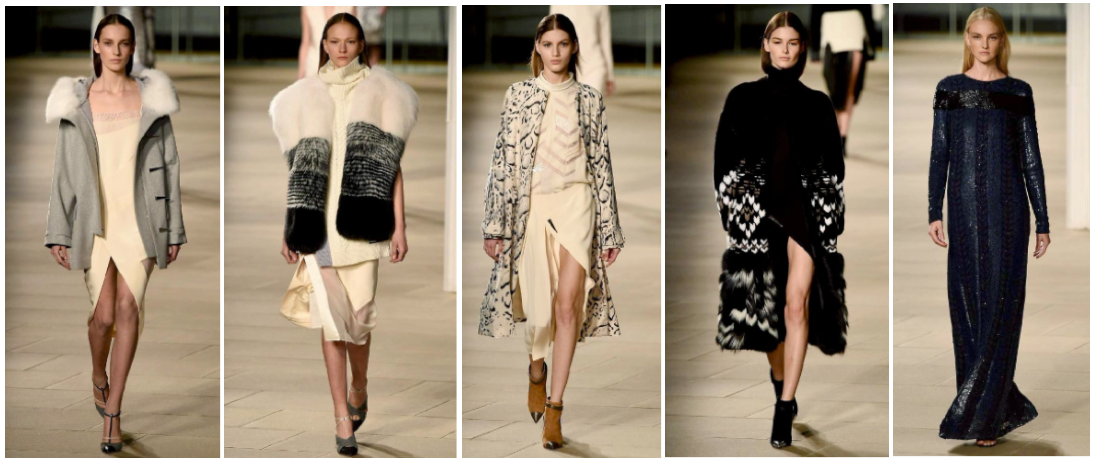 Carolina Herrera
As coleções que Carolina Herrera apresenta em NY são sempre mais festivas, com peças não tanto para o dia-a-dia, mas para ocasiões especiais e nesse campo apresentou alguns soluções engraçadas. Resolvi colocar ou outfits mais normais porque são os que gostei mais...
The collections that Carolina Herrera presents in NY are always more festive and in this area they have funny ideias. I decided to put outfits more normal because they are the ones that I enjoyed the most..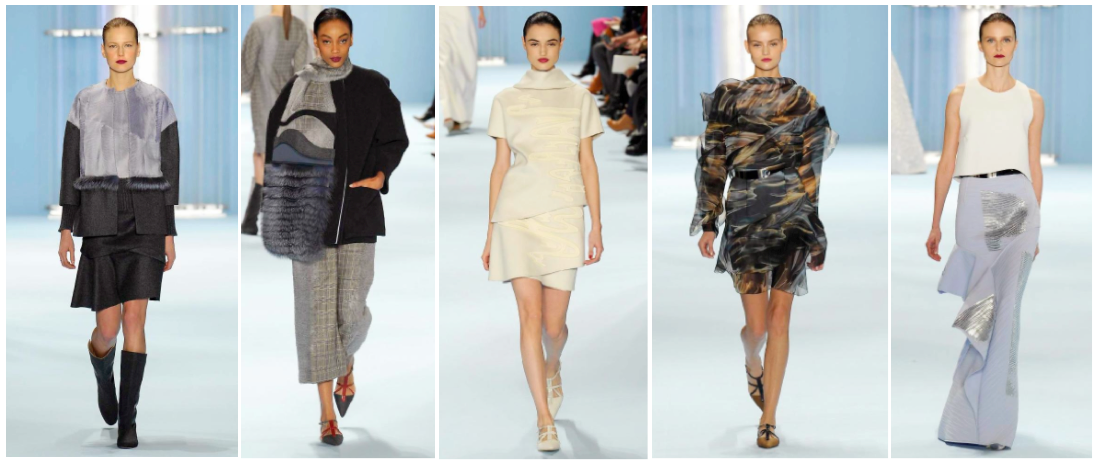 Tommy Hilfiger
Foi o desfile mais original (mas sempre fiel ao estilo da marca) até agora. Inspirado no futebol americano e em toda a cultura em torno do desporto, as roupas são top. O meu amor vai todo para a capa da primeira foto!
Was the most original show so far, but always true to the brand style. Inspired in football and the culture around that sport, the collection rocks. My love goes all for the cape of the first photo!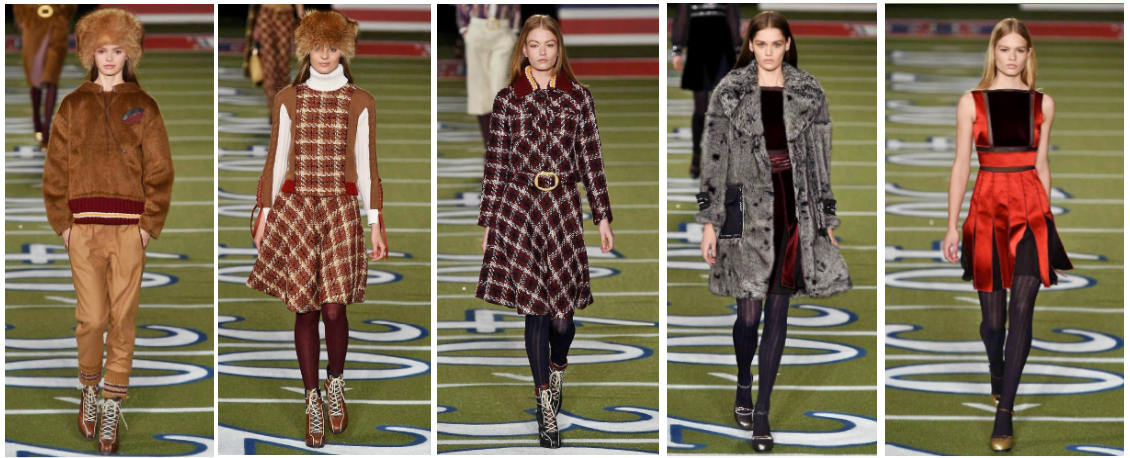 by Kat